This website has a large variety of i.d. tags for dogs and cats and are reasonably priced.

This website has all kinds of great information and resources fortraveling with your pets.

Check it out!!

Pet Photography in the

San Francisco Bay Area

Phone:(925) 229-4546

The Inside Cat Initiative:  contains lots of useful information for cat owners at:http://www.vet.ohio-state.edu/indoorcat.htm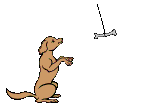 CAT HOUSE ON THE KINGS - cat rescue and sanctuary. This is a wonderful place -

Please check out this video!!             http://www.wimp.com/catsanctuary

Keep your pet safe, and never worry about losing your pet again with our Personalized Pet ID Tags. Give your pet the best chances of being returned to you with the most informative Pet Tag on the market.

The last Pet Tag you'll ever buy, Guaranteed. We believe you'll be so happy with our Pet Tags that this will be the last Pet Tag you buy, guaranteed.

Dog & Cat Approved. Veterinarian Trusted. 100% Satisfaction Guaranteed.

Dimensions: 2" x 1.2" ideal for Pets of all sizes

http://www.petidme.com

Travel No-spill Dog Water Bowl

LOVE, LOVE, LOVE this!  I keep it in my car!

Perfect for Travel or home use.

Easy to dismatle and clean.

Bowl is 9.5" in diameter X 4" high. 

Holds up to 54 fluid oz.

PORTABLE, TRAVEL PET FOOD DISHES

This is another must-have for traveling with your dog(s)

Comes in multiple sizes.  Has different height adjustments.Silicone bowls fold flat and legs fold flat also.